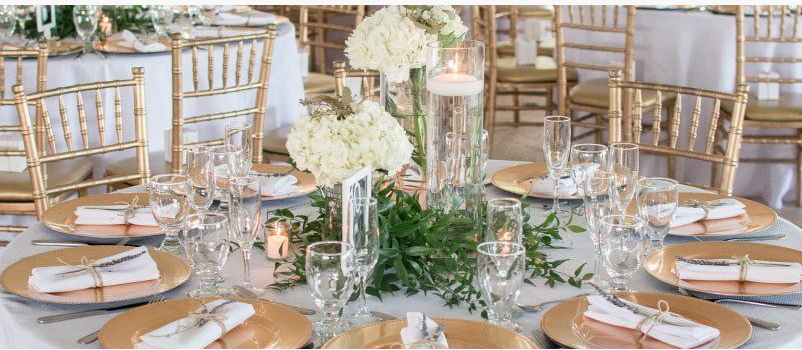 The lure of breezy, Mediterranean nights and tantalizing cuisine is waiting for you in the heart of Los Colinas on the Mandalay Canal. Welcome to the Venetian Terrace.
If you're looking for fine cuisine for a special business lunch or a romantic dinner for two, you'll be glad to know the Venetian Terrace is open and serving daily. It's likely the only place in Las Colinas where you can enjoy fine European-style cuisine and hospitality served in an atmosphere of mesmerizing, Mediterranean ambiance.
Venetian Terrace offers Chef Choices which is the luxury of selecting from a four or seven course menu. And our romantic Venetian Night Table for Two is perfect for sharing an evening with that special someone. While enjoying exquisitely fine cuisine and service at the Venetian Terrace, you can take in the romantic view of the Mandalay Canal while being serenaded by our talented acoustic musicians.
Located in the heart of the Las Colinas Mandalay Canal, the Venetian Terrace is a popular venue for corporate and private events, with the Venetian Ballroom available to host up to 150 guests. The lush landscape of the canal fountains and waterfalls and the Euro-style architecture make it an intimate setting for weddings, with every detail of service provided by the Venetian Terrace.
The Ceremony Terrace is located right at water's edge and provides a memorable outdoor chapel-like setting for weddings. The delicate bridal reveal under our Tuscany-vined arches is made for such an unforgettable moment. A special feature we call Cocktails by the Canal creates a beautiful setting for your guests to sip and nibble while you wrap up your event or post-ceremony photos. The grand finale of the evening comes when you and your guests have the option to sail away on a private gondola cruise.
Moments made here are never forgotten.
Whether you're looking for a uniquely exquisite lunch venue with friends or planning a wedding, anniversary, or corporate function, the Venetian Terrace is an escape from chaos into comfort. Our expert Event Coordinators will ensure that every detail is spot on, promising your event will be fondly remembered and much discussed. Since the Venetian Terrace has had the privilege of operating at the same location for over 20 years, we've had plenty of time to get it right. And that's exactly what you can expect.
Our Sunday Brunch Menu is a delightful experience with everything from Crepes Florentine, Monte Christo Muffins, Smoked Salmon and Eggs, and even a Traditional Menu, too. Sunday Brunch is open for your week-end pleasure from 10:00 a.m. until 3:00 pm.
You can schedule a tour of the Venetian Terrace to be sure we can accommodate your event. Just let us know when you would like to come by and — expect to be impressed.
We realize that you have lots restaurant choices in the Dallas area, but we feel confident enough to say that you will not experience anything quite like the Venetian Terrace. We invite you to see for yourself how you can travel to Venice right in the heart of the Mandalay Canal, Los Colinas. Buona Giornata!