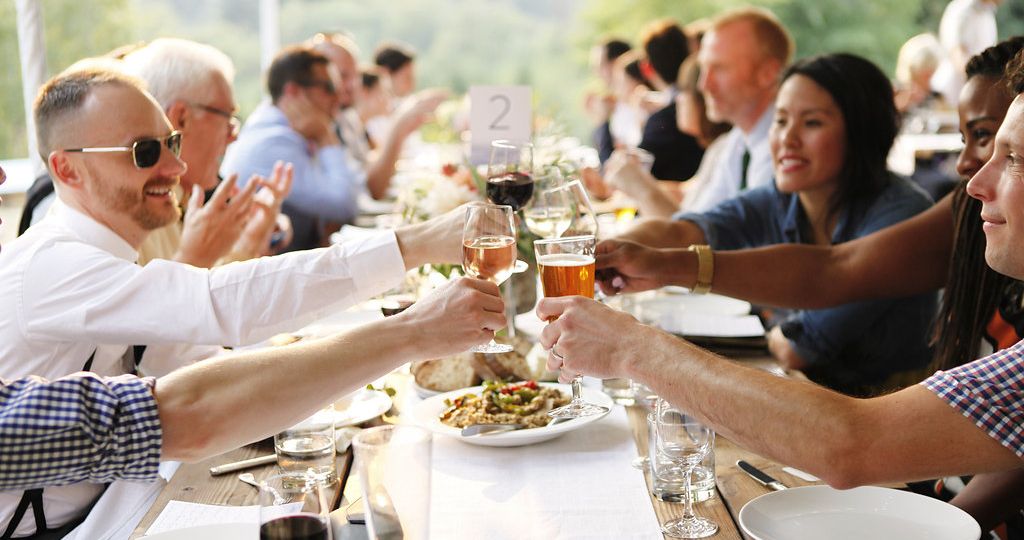 Wedding Planning: Managing the Guest List
The bulk of your wedding budget will go toward the wedding reception. Wedding planning 101 tells us that the best way to cut cost is by managing the guest list. If you have a long wedding guest list and limited funds, look for ways to have a beautiful wedding that fits your budget.
Traditionally, the bride's family sets the wedding guest list number. But with more couples paying for their own weddings and more grooms' families helping out, your wedding guest list and its size affect everyone involved.
Often there's an equal division—a third to your family, a third to your fiance's family, and a third shared by you and your fiance. Traditionally, when the bride and groom come from the same town, both families are allocated an equal number of guests, with mutual friends shared among the three lists. If your groom comes from a distant location, consider allocating fewer guests for his family. Send announcements rather than invitations to those distant friends and acquaintances who are unlikely to attend.
There are two basic ways to set your wedding guest list. Which approach you select will be decided by your priorities—do you want your dream wedding or a celebration that includes everyone that you, your fiance and your families know? Either will affect the style and cost of your celebration. The first option is to set a maximum number for your wedding guest list, then make decisions based on that number. The second is to decide what and where your wedding will be, then tailor your guest count to match your budget, site accommodations and other aspects.
Begin by compiling eight lists of "must be invited" and "want to invite" guests from you, your fiance and both families. This will give you a rough total upon which to plan your budget. If there are simply too many people, start trimming from the "want to invite" list of both families. Then turn to you and your fiance's "want" lists —after all, it's your wedding, not your families'.
Begin your trims with business associates, then parents of your attendants. Then eliminate distant family members like second and third cousins, followed by friends and relatives whose travel time would be greater than 2.5 hours. Unfortunately there is only one way to include everyone on your wedding guest list and that is increase your budget, which is more than likely, not realistic.
Although about 20 to 25 percent of those you invite won't attend, don't rely on such a projection to keep you within budget.
Once your wedding guest list is set and has been reworked, make sure to get the full names, addresses and telephone numbers of every guest invited. Mail your invitations out at least two months in advance for a normal wedding and six months or more if you've selected a holiday weekend. Be patient waiting for RSVPs, but don't hesitate to call unresponsive guests two weeks before the wedding.
With planning and communication, the challenge of creating your celebration within budget will be met. And then you can focus on those who come to celebrate with you, not their number.
To manage your guest list, create a checklist and wedding budget check out our FREE planning tools